Mid-America knows the importance of using highly qualified and experienced professionals with extensive industry knowledge. Our team of professionals has more than 80 years of experience in the mining and aggregates industry. Their qualifications include key operational, engineering, managerial and transactional positions.
Our team's professional and industry qualifications include:
Extensive Merger & Acquisition Experience
Extensive Valuation Experience
Extensive Mining Experience
Extensive Mining Industry Knowledge (construction aggregates, coal, industrial mineral)
President & co-founder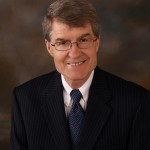 Mr. Nowobilski has 40 years of professional experience in the mining and energy industries. His background includes nearly 25 years of M&A experience, during which he completed acquisitions and divestitures valued at more than $1 billion, and more than 10 years as an executive with a $900 million revenue mining company. Mr. Nowobilski has served as an officer and member of the Board of Directors of domestic and international companies. He has a B.S. degree in Geology and a Masters of Business Administration (M.B.A.).
Mr. Nowobilski's M&A and financial advisory experience includes participation in successful transactions valued at more than $1 billion since 1990. His background includes directing M&A assignments, buyer-seller negotiations, definitive purchase agreement negotiations, business and mineral property appraisals, due diligence, and negotiations with lending institutions.
Highlighted experience includes:
Directed all merger, acquisition and divestiture activities of Zeigler Coal Holding Company, a publicly traded $900 million revenue mining company.
Acquisition and financing of mining and natural resource companies, including the $700 million acquisition and financing of Shell Mining Company.
As seller's representative, he has sold mining companies, mineral properties, oil production companies, and two large ship terminals located on the East Coast.
Mr. Nowobilski's senior and executive management positions at Zeigler also included responsibility for domestic and international business development, mineral property management, operations and engineering. Highlighted experience includes:
P&L responsibility for a $70 million annual budget.
Successfully launched two start-up subsidiaries.
Directed international business development activities involving mining projects and independent power projects in SE Asia and China.
Mr. Nowobilski has testified as an expert witness and has authored several published articles concerning the acquisition and valuation of businesses and mining properties, and mineral leases.
Mr. Davis has 38 years of professional and managerial experience in asset management, acquisitions and divestitures (M&A), market analysis, and operations engineering within the mining industry. His resume includes management positions with Zeigler Coal Holding Company, Shell Mining Company and A. T. Massey Coal Company.
Mr. Davis has a B.S. degree in Civil Engineering and is a registered professional engineer.
Mr. Davis' M&A experience spans 20 years and includes a leadership role in all phases of the acquisition and divestiture process, including the identification, evaluation, due diligence and final closing of various mine and mineral properties.  Experience includes the divestiture of numerous abandoned mine sites, associated reclamation liabilities and mineral reserves.
Mr. Davis' operations engineering experience includes functional responsibility for both surface mines and underground mines.  His background includes mine planning & budgeting, quality control, land acquisition, and strategic divestiture of assets.
Mr. Davis' land management experience included P&L responsibility for 100,000 acres of surface, 1 billon tons of coal and oil & gas reserves located in seven states. He managed the administration of 1,000 mineral leases, negotiated leases, lease assignments and subleases.
Selected experience and accomplishments include:
Developed and implemented a strategic plan for all non-core mine and mineral properties (referenced above) of Zeigler Coal Co. Increased annual profits generated from these assets by 30%.
Developed a strategic plan for Shell's eastern coal operations, including marketing and competitor analysis.
As Chief Engineer significantly improved operating profits as a result of optimizing surface mining operations.
Mr. Davis received his B.S. degree from the University of Louisville. In addition to his affiliation with Mid-America Energy & Mining Services, Inc., he owns and operates Dwight Davis & Associates, PSC.